INTERIOR DESIGN SERVICE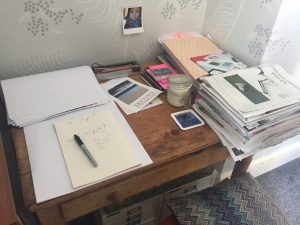 TME Interiors Interior Design service:
Each project starts with a full exploration of your requirements through conversations and profiling. Designs and plans are then provided to help you restyle your home yourself.
Once you are happy with our designs, they are yours to implement.
How it works:
We have an initial 2 hour consultation and briefing with you with Q&A, profiling and insight gathering.
Following this, we develop styling boards, answers to specific challenges, design plans and recommendations with options, buying plan, colour schemes, furnishing plans and recommendations, lighting plans, accessories and artwork, layouts / 3D floor plans and visualisations, and then run through it all with you. Cost: £650 per room (£1000 for bathrooms or kitchens). This will provide you everything you need to create spaces you'll love
Additional support e.g. sourcing items, managing deliveries, briefing trades, is available at £300 per day, or £180 per half day (e.g. if you're not around or too busy to take this on).


Other benefits:
We are proud of our numerous 5* reviews and Best of Houzz Customer Service 2018 rating.
We work with many trusted trades
We help by offering discounts at Soho Home, John Lewis, Casamance, The White Company, Cole and Son, Cox and Cox, Fired Earth, Heals, Sofa.com, Arlo and jacob, Graham and Green and Vinterior among others.

Home styling is fun. Creating a clear vision for your home can be tricky. We're here to helop you create the kind of home you want to experience. Please get in touch if you think we can help.

Please read our reviews to see what our clients think of their new spaces, and what we are like to work with.