2: COMPLETE ROOM DESIGN
Your situation:
You have a room (or rooms) which you'd like to completely redesign and are looking for a professional plan for how to do this from scratch to completion.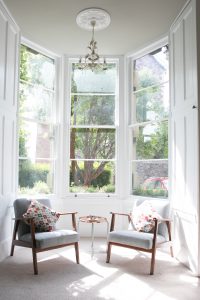 How it works:
A project like this starts with a consultation at your home. This is where we will find out what's on your mind, ask questions, start to work out your style and take photos and measurements. We'd then have everything we need to create a design plan.
We'll send you a detailed quote within 48 hours and once you are ready to go ahead we will work on a pack for you which includes the following. We often break this into two parts as it's great get your feedback half way through:
Part 1:
insights and focusses
concepts and design direction
2D room layout and suggestions with rationales
ideas for tackling specific challenges
colour schemes
Part 2:
3D visualisation / drawings
recommendations for all furnishings / lighting / artwork / accessories / furniture
paint  / fabric / flooring  / tile etc samples
all stockist details and prices (including any discounts)
initial contact with contractors to help set your project up if needed
We will run through this with you, and if there's anything you aren't 100% sure about we will relook at things. Once you're happy with the designs, they are yours to implement. If you need to find the right contractors we can help with this too.
Cost:
A complete plan costs £960 per room.
Each time we take on a new Complete Room Design Service, we fund the planting of 2 x trees via The National Forest or donate £50 to Help Bristol's Homeless, your decision. We aim to make environmentally sound choices but recognise the impact this industry can have, and also appreciate that while a lot of us are lucky enough to have a home, others and our great outdoors need support.
What's the next step?:
Please view our calendar to set up a 15 minute call to help kick off the project. We look forward to hearing from you.