REVIEWS
We're proud to share our clients' reviews of TME Interiors design service:
"Earlier this year we moved house and needed to decorate and furnish a large lounge. Rooms in our previous houses have always been cobbled together but this time i wanted something that reflected what we liked. I had never considered using a designer before but felt overwhelmed at all the choices out there. I knew what i wanted to achieve but couldn't figure out how to get it. Teresa was brilliant at understanding the brief. I confess I was unsure when she came back with the designs but I decided to trust her and I have loved everything she has chosen! We have ended up with a room design that we all love and that we would never have arrived at without her help. Brilliant!"

T.E. 07/2021

"Teresa's approach to our interior design was warm, engaged and professional throughout. She helped us to clarify what was wanted to achieve, and the materials and deigns she provided were invaluable when it came to visualising the space and the colour scheme. We particularly valued her commitment to understanding our existing ideas and preferences, rather than simply imposing her own, but then (gently!) pushing us to make positive, bolder decisions. The result is a fantastic space that works incredibly well as a unified open-plan area, where previously it had felt disjointed and unfinished. we would thoroughly recommend Teresa"

Simon. 12/2020
"Teresa was a fantastic help when we were refitting our bathroom and redecorating our house. Great to communicate with, super efficient and organised – took away all the stress and hassle we've had with previous renovation projects. She works with excellent tradespeople and we couldn't be happier with the end result. In fact, just about to work with Teresa again to help us with our kitchen. I couldn't recommend her highly enough."

Eva 06/2021

"We really enjoyed our experience working with Teresa on the re-design of our sitting room, the layout and design of which we have never been able to find a solution for since we moved into our house nearly 10 years ago!

Firstly, Teresa really took the time to understand our personal style – we particularly enjoyed thinking about all the brands we like and why. We discussed in detail all the functions we wanted for the room, as well as the more general design styles, colours and the feelings of rooms that we are drawn towards.

Teresa took on board all our queries throughout the various design stages, steering us gently through concepts and layouts and furnishings, and she struck the perfect balance between not imposing any strong views of her own, but giving us very clear and concise advice when we asked for it.

In Teresa's final presentation (complete with lovely fabric and paint samples), when we saw her beautiful paintings of the room with all the furniture in place, it was like she had opened up our heads and tidied up years of mess in there!

We are now slowly but surely buying the recommended furniture – so far so good! – and finalising paint colours and can't wait to have our perfect finished room. I wouldn't hesitate to recommend Teresa for any design project, big or small. Best decision we made!"

Sally. 05/2021
"Having talked to 3 designers Teresa was the most approachable and professional person I spoke to. We formed a strong bond as weeks went by. I needed help with a new kitchen and bathroom, revamp of living areas together with 2 principal bedrooms. Teresa came up with exactly the right mood boards for me, although it took me awhile to see myself in the living/dining spaces! Finally I came to see how her vision really met my brief and the jumble in my mind slowly cleared. I would happily recommend TME Interiors for any project large or small. This project would not have got off the ground without Teresa's flair."

Stevie S. 11/2019
"Teresa at TME Interiors has been a god send to us! Our job had been complicated due to building schedules and changing ideas and she has handled these with total grace and enthusiasm. She's been brilliant with putting my ideas for the feel of the room into a really clear picture and direction. She's very focused and friendly and very reasonable on price."

Tamara. 10/2020
"Thank you so much to Teresa for my amazing new flat!!! I was working away and purchased a brand new flat that needed EVERYTHING. Teresa was so good at creating online spreadsheets that we could both access and discuss design ideas and product purchasing. She had a very short time frame to project manage getting everything set up for me in the apartment but they did it all and it looks amazing. Would definitely recommend!"

Ciara. 08/2019
"Teresa is very friendly and approachable making it easy and enjoyable to work with her. She has a keen eye, not only introducing us to new concepts but also working with existing items. We needed a scheme which suited the house and also took into consideration it's setting in the beautiful Warwickshire countryside and we feel she has really helped us achieve this."

Margaret and Bob. 06/2019
"It was great working with Teresa. She took our ideas on board and created a wonderful visualisation of the outcome. She supplemented our ideas with her own ideas to help us out and created an image which we could work with. Her Presentation was excellent and consisted of multiple options. It was the result of her that we could bring our ideas to fruition. Many thanks"

Guarav Jyoti Bansal. 05/2019
"Teresa put together a CAD plan for our bedroom, with ensuite and storage solutions, working around a fantastic view but lots of irregular ceiling heights. She was fantastic to work with, with quick turn around times and responsive to changes. I would recommend her and look forward to working with her again someday."

Rosie and Chris T. 11/2018
"We needed some help styling our flat to give it a more sophisticated and elegant look. Teresa helped us pull everything together and designed a brilliant brief which added the wow factor that was missing, as well as create a good flow throughout our home. Teresa has very good communication skills and immediately got the feel of what we wanted. She is very professional and provided excellent ideas using colours, textures, patterns, soft furnishings, storage solutions, lighting and feature statements. It was such fun seeing our home through her eyes and we have so enjoyed the journey thus far. I would highly recommend Teresa and the services she offers."

Henrietta and John G. 11/2018
"I needed some assistance with restyling my property as I wanted to list it on AirBnB and also do House Swaps from time to time. I am a busy entrepreneur and had limited time to do the work myself although I am interested in design so I needed someone to bring some time energy and focus and collaborate with me to create a beautiful home with a personal style. I chose Teresa because she was proactive, listened, and created a brief that really captured what I was looking for. Following that Teresa created a number of briefs that reflected well the ideas I had given her and then took pretty much everything out of my hands from sourcing to ordering and delivery follow up. I can highly recommend her if you want an interior designer that is able to reflect your taste, come up with input then energetically and methodically make it a reality."

Stephen J. 09/2018
"Teresa has done her work in the best possible way. We had a very short time for choosing, buying and delivering of the furniture to our new home. Teresa realized our ideas very quickly; she organized all process in a fast and professional manner. It is important that everything was done within our initial budget. We recommend Teresa Hunter to everybody as a seasoned professional, a friendly person and а purposeful expert"

Sergey R. 09/2018
"Very creative, very organised, very knowledgeable and very very efficient. I have no hesitation in recommending TME Interiors. 10 out of 10, or 5 out of 5 for this site."

Rich H. 07/2018
"My husband and I engaged with Teresa of TME interiors after a search on the internet for interior designer professionals. We wanted to redo two of our rooms to create a sense of space, comfort and of course elegance. Our criteria for choosing a professional to work with was that the person was approachable, friendly, would work with us and guide us to create the most suitable look for our rooms, would be able to suggest colours and ideas and probably stretch our imagination with their knowledge and experience. Of the four people I contacted, Teresa fit the bill perfectly! She came home, took the measurements, spent a good two hours talking to us and taking notes, went away and in a matter of a few weeks, came back to us with ideas and a lovely presentation of the plan she had for us. It fit within our budget, she had appropriate options for us, and wonderful suggestions with colours and furniture. I have been looking at the plans she left us with and we have slowly started the work- I don't even want to go outside of her suggestions as I think they are perfect! Her suggestions included the links where we could buy pieces and their prices (so all I need to do was click and order!). Very importantly, she understood our requirements of colour, aesthetics, cost and comfort. Her plans reduced the confusions we had in our minds! Teresa has been very professional and a wonderful 'artist' to work with. She is someone I would highly recommend and use in the future if we have any projects!"

Annie C. 06/2018
"Teresa did a very thorough job when helping me to set the style of my newly refurbished penthouse apartment in Barcelona. On top of that, she's a very nice and fun person to hang out with, which made me enjoy the whole process very much. I would wholeheartedly recommend her."

Maria S. 12/2016
"Highly recommend TME. We called them at short notice with a tight turn around for our brief to develop flooring concepts in our home. Communication was excellent and they coordinated the project well. The results were excellent recommendations with various options and a consultation afterwards. Excellent value for money. Thank you TME!"

Bairbre D. 04/18
"Teresa is hugely enthusiastic and put together a comprehensive portfolio of ideas for the renovation of my study. This included a complete list of where to buy the items recommended and a potential layout of the room. The costings were reasonable and in line with my budget. Teresa met the deadlines we agreed. When I had follow up questions, Teresa was keen to ensure that these were answered in a way that fitted in with the original plans."

Matt M. 05/18
"Having recently moved into our wonderful, new but somewhat-lacking-in-character home, we enlisted the services of TME Interiors. We asked Teresa to come up with a colour scheme and give advice on fabrics and furnishings for our sitting room – large, light but 50 shades of taupe. It's now our jewel of a room. My partner and I would likely never have dared to go for such a deep, rich scheme, but Teresa carefully questioned us and drew out our preferences and ambitions, and the result is something of which we are equally proud. Teresa's recommendations showed both conscientiousness and creativity – a perfect combination in my mind – and I'd have no hesitation in recommending her."

Anna and Jon 04/2017
"I can't recommend TME Interiors enough. They provided a great service with amazing attention to detail. The mood boards provided at the start of the project really helped me understand what I liked and didn't like and allowed us to zero in on the final design really quickly. I find Teresa's ideas inspirational and still go back to the mood boards to get further ideas for projects."

Ben E. 03/2017
"TME Interiors completed an excellent project for the interior space of my new home, a barn conversion. She was highly professional and kept in touch throughout the process. She took note of all my needs and requirements while keeping the door open for fresh ideas. As a colourblind person I needed to get the colour tones and matched furniture right and Teresa was an immense help with this, suggesting paint and fabric options. I was particularly impressed with the option of buying some nice pieces that were pre-loved classics. Everything came within budget and I was exceptionally pleased with the final presentation, which was beautifully put together. Teresa understood and completed the brief perfectly. Overall I would highly recommend!"

Sam B. 04/2017
"I hired TME Interiors to help with the interior design plan for my house. Being an I.T. professional, I have little experience, patience and time to wade through countless design articles and furniture shops.

She provided me with a fabulous document set, clearly detailing a holistic design ethos I should following along with more detailed furniture recommendations."

Alan S. 12/2012
"This looks Fabulous!!
Can't wait for this to be done.

Thanks!!
Khilesh"

Khilesh A. 05/2017
"Before I moved into my house I had no idea what I wanted to do with it. Teresa spent a lot of time with me discussing how I want to live in the house and want I wanted to achieve in each room. TME Interiors then produced a mood board with lots of ideas and inspiration. Teresa was fantastic at helping me realise what I wanted and how to go about achieving it. A really super service!"

Thom J 07/2017
"Well done! I have had a chance to go through this now and I think you have done a great job in capturing the brief and the mood boards and descriptions are spot on."

Stephen J 11/2017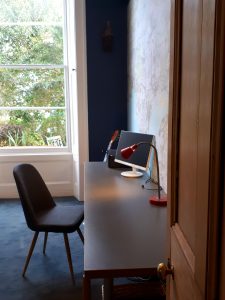 Contact us to see how we could help with a free consultation.