REVIEWS
We're proud to share our clients' reviews of TME Interiors design service :
"Teresa did a very thorough job when helping me to set the style of my newly refurbished penthouse apartment in Barcelona. On top of that, she's a very nice and fun person to hang out with, which made me enjoy the whole process very much. I would wholeheartedly recommend her."

Maria S. 12/2016

"Having recently moved into our wonderful, new but somewhat-lacking-in-character home, we enlisted the services of TME Interiors. We asked Teresa to come up with a colour scheme and give advice on fabrics and furnishings for our sitting room – large, light but 50 shades of taupe. It's now our jewel of a room. My partner and I would likely never have dared to go for such a deep, rich scheme, but Teresa carefully questioned us and drew out our preferences and ambitions, and the result is something of which we are equally proud. Teresa's recommendations showed both conscientiousness and creativity – a perfect combination in my mind – and I'd have no hesitation in recommending her."

Anna and Jon 04/2017
"I can't recommend TME Interiors enough. They provided a great service with amazing attention to detail.

The mood boards provided at the start of the project really helped me understand what I liked and didn't like and allowed us to zero in on the final design really quickly.

I find Teresa's ideas inspirational and still go back to the mood boards to get further ideas for projects."

Ben E. 03/2017
"TME Interiors completed an excellent project for the interior space of my new home, a barn conversion. She was highly professional and kept in touch throughout the process. She took note of all my needs and requirements while keeping the door open for fresh ideas. As a colourblind person I needed to get the colour tones and matched furniture right and Teresa was an immense help with this, suggesting paint and fabric options. I was particularly impressed with the option of buying some nice pieces that were pre-loved classics. Everything came within budget and I was exceptionally pleased with the final presentation, which was beautifully put together. Teresa understood and completed the brief perfectly. Overall I would highly recommend!"

Sam B. 04/2017
"I hired TME Interiors to help with the interior design plan for my house. Being an I.T. professional, I have little experience, patience and time to wade through countless design articles and furniture shops.

She provided me with a fabulous document set, clearly detailing a holistic design ethos I should following along with more detailed furniture recommendations."

Alan S. 12/2012
"This looks Fabulous!!
Can't wait for this to be done.

Thanks!!
Khilesh"

Khilesh A. 05/2017
"Before I moved into my house I had no idea what I wanted to do with it. Teresa spent a lot of time with me discussing how I want to live in the house and want I wanted to achieve in each room. TME Interiors then produced a mood board with lots of ideas and inspiration. Teressa was fantastic at helping me realise what I wanted and how to go about achieving it. A really super service!"

Thom J 07/2017
"Well done! I have had a chance to go through this now and I think you have done a great job in capturing the brief and the mood boards and descriptions are spot on."

Stephen J 11/2017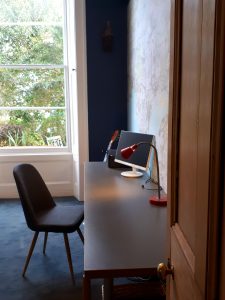 Contact us to see how we could help for am initial free consultation.