Complete renovation of a 70's flat
We worked closely with the owner of a Bristol flat to completely renovate it in every possible way. It was completely fab to work to deliver his desired vision. Photos here of the fantastic living floor. Swoon ! Lots of 60's and 70's style references and the owner's own collection of treasured items.  A blue and orange palette was layered throughout with some bold pattern, rich wood tones, a nice play with height, good deliniation between kitchen / diner / lounge and all offset by a stunning view.
What they said: 'Teresa was a delight to work with again. This time it was for a whole flat renovation using both her design and project management services. In respect of the design, she helped draw my ideas together; bringing a sense of flow throughout the flat, both in terms of decor and colour. In respect of project management, Teresa was an invaluable help and advisor dealing with the day-to-day aspects of the build while I was working and sourcing fantastic contractors.
All this and she is a delightful, warm and caring person who truly invested herself and her skills in making sure the outcome was right for me and my lifestyle.
M.M. Bristol, Oct 2021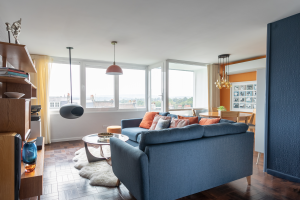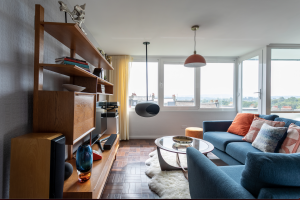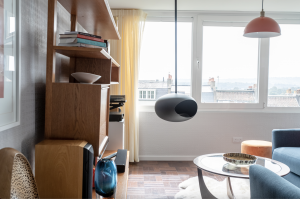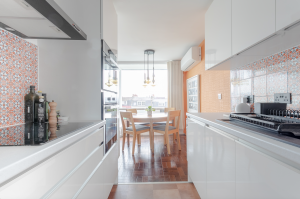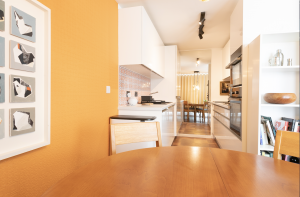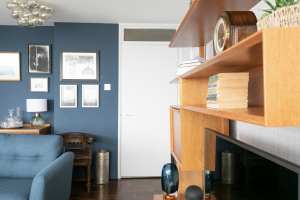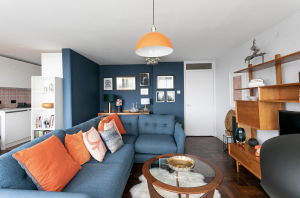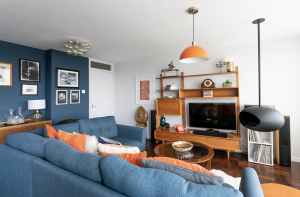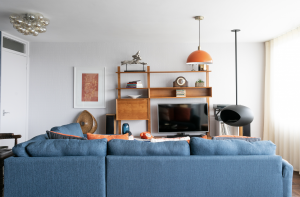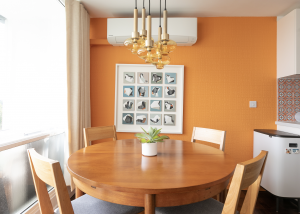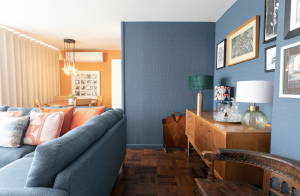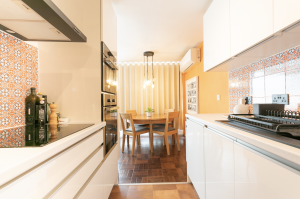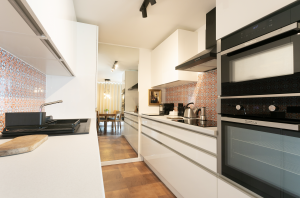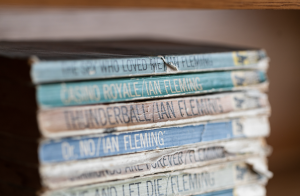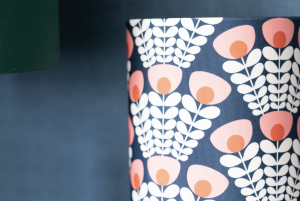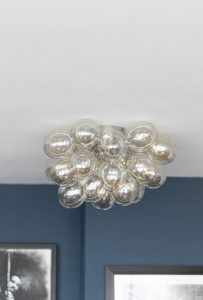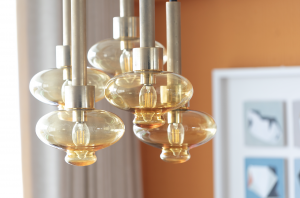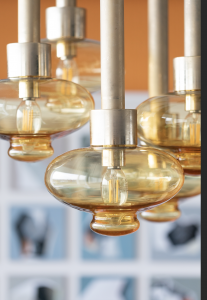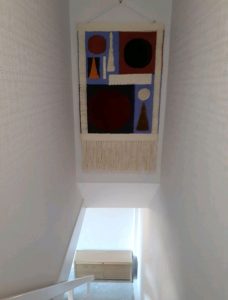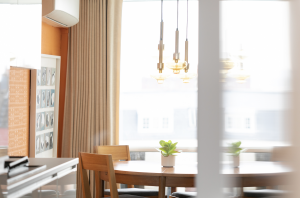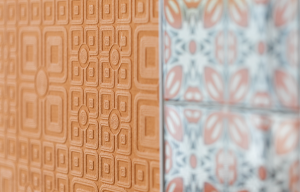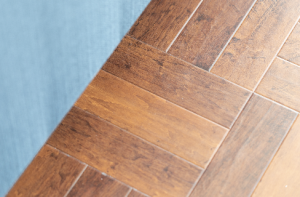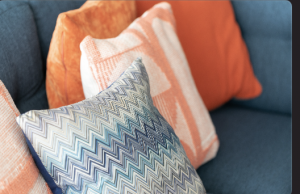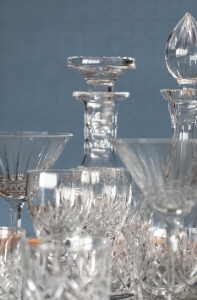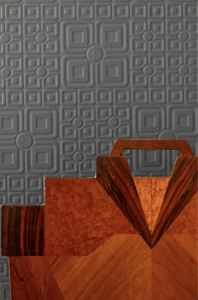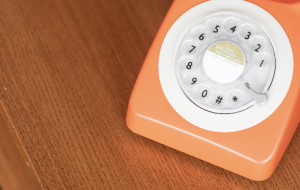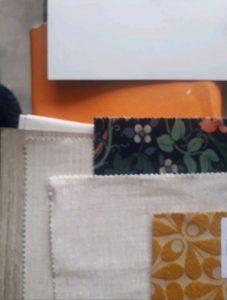 before….