Beautiful, large family home in Cliftonwood, Bristol
We are currently working on rethinking and reworking 7 wonderful rooms for a Bristol family. They've moved into their beautifully characterful new home in late 2017 which tucked away in a leafy corner of Cliftonwood, Bristol. We are helping develop their ideas and create an cohesive, stylish and warm family home.
It's been a real pleasure working with this client. There's a healthy, collaborative relationship. Their creative ideas have been studied and evolved and they have enjoyed the inspiration working with us has created. Lovingly completed rooms include their main living and working spaces, and in progress are the family bathroom, hall and master bedroom.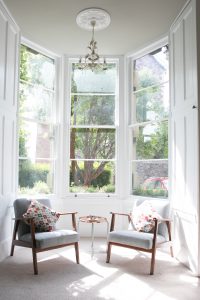 Each room is being completely reimagined with new schemes, layouts and furniture / furnishings plans and the results have transformed the space.