Just like so many purchases made on the internet, sometimes you just don't know if you'll like it or not until you have it in your hot little hands. We consumers can be fickle creatures. Previously we just bought things from shops and kept them unless they were faulty. Now people buy a stack of clothing to try on at home, fully intending to send 90% of it back and just keep one item.
With every good intention, an image on a website may not 100% represent what you actually receive. This becomes a bigger issue which comes with buying furniture from 'online only' homeware stores like Made.com, Bo concept, Swoon Editions et al.
In the world of interior design, it's not unusual for some things to be bought online regardless of a client's budget. It can be quicker, closer to home, more efficient, be a client preference and of course offers more immediately available choice.
Here are some ways to avoid disappointment in your home renovation projects when looking for those unicorns online.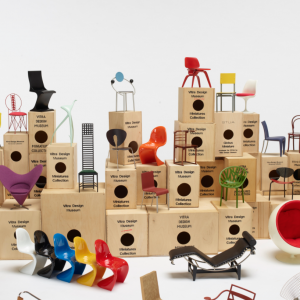 Not all front doors are created equal. Buying something big? Most sites selling buying large furniture will provide you with a measurement guides. It's really worth reading these. Wouldn't you be devastated if your much adored, long awaited red velvet sofa can't fit through the door on arrival? A lot of companies would charge for their time and even be unable to take it away again.
Measure measure measure. Not the most fun bit, but it has it be done. Be sure you know what you are getting into. If you are in a house share or couple, and the other part of the team is better at details, get them to own this. If you are doing this as a designer for someone else, take extra care and be open in your communications about the size of items and make sure this matches their expectations. If the client has a point of no return beyond which they won't be happy with a size, find out what that point is.
Try to picture new purchases in your new home. To help with this, get the tape measure and masking tape out and plot it out on the floor space. This can eliminate bad decisions and confirm gut feelings.
What does it feel like? Most large companies will offer free swatches now so you can check fabrics out before you buy. Really worth doing this. It can be hard to replicate a colour exactly on a webpage and obviously impossible to know how it would feel against your skin.
Give 'em a bell. On a large job recently where we were looking after all the purchasing too, there were details that just didn't appear on the website. I love a digital experience as much as the next person but was happily surprised to find the many call centres still deliver what websites can't. (Though alas, some unfortunately don't).
Accept that some things won't be quite the same as the image online and / or in your head. If you will struggle with this, maybe it's worth buying only furniture you have seen and tried out. Some people will be happy if it's a 95% match to a product viewed online. And some people will not. It's definitely worth getting a sense of this if you are buying on behalf of someone else. If all else fails, most places will take something back within a certain time frame (though that is best avoided and a waste of time all round).
Product reviews. I always flip though these and in my research have developed a bit of a radar for people who love to rant online. I've periodically bought products that have received the odd bad review, sure. I think it's wise read them to get a balanced view and work out if what's written is relevant to how we would personally grade a product. (Obviously stay well clear of products that have multiple one star reviews though).
How long is too long? It can sometimes kill the excitement if a product takes weeks and weeks to arrive. This is a frustrating flaw of buying large items which are often made to order and not in stock. You've paid a lot of money and you just want it now. The system hasn't caught up yet, it's a pain and can take the edge off exciting projects. It's acceptable that some items are made to order and by hand. These are lovingly crafted, and that takes time.  It's worth being patient for those I think. However, people have limits re how long they will wait. If you are doing this on behalf of someone else and have advised them of the lead time, make sure they truly understand this.
Gut feelings count. If you truly love it online (and have checked out the measurements / logistics etc.) buy it. It's likely that you will love it as much when it arrives if you've already fallen for it.
And finally… don't forget to go analogue. I always start a project with a look around a few suitable stores for the brief to get a feel for what might work, even if that means a trip to a different city. It can help hone things down and also makes for a fun day out.
So that's it. Happy shopping…