Recently I've been spending a lot of time looking at vintage items for the clients I am.working with and their projects. Some people I think naturally love older things and some people wouldn't go near them. This probably says a lot about someone's personality. If you like bright shiny things in your home perhaps you like bright shiny newness, experiences, partners, projects, opportunities, new starts… If you prefer older things, perhaps you're more into history, stories, other ways of life, and not offended by a bit of grub. There's here is a right or a wrong, the world needs both types of people.
A lot of different terms are used for older items: antique, vintage, preloved, second hand, junk and more besides. And all of these things can be restored, upcycled or used as they are. Value of course changes as to something's history or provenance but it does feel like categories have become blurred, as antique to one might be junk to another. Mid century modern modern for example might seem antique to millennials but is relatively modern to many.
If you're looking for an older piece, all of this can make it confusing. Where do you start ? To help, I've put together a list below of the places I've found really useful, mostly in or near Bristol, in which to find things for your home.
My Bristol faves are Rag and bone Dig Haushizzle and Reason Interiors. Rag and Bone have been in the old city near St Nick's for a few years and sell some really crazy stuff. It's pretty colourful and unique in there. Stock rotates a lot (obviously) but they always seem to have lots of old wood furniture and bright old signs and worth a look if you're in town.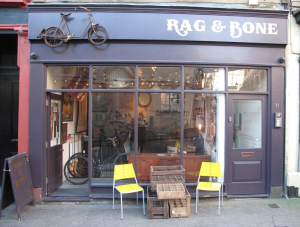 Dig Haushizzle is massive and pretty select. Their pieces are very original and always feel lovingly selected. They are apparently going to be focusing on just their digital business soon which makes loads of sense though is a shame as it always feels special in there. Not really sure how they manage to find such beautiful things constantly. It's a dark-styled shop but you can imagine everything working differently in all kinds of ways once you get them home.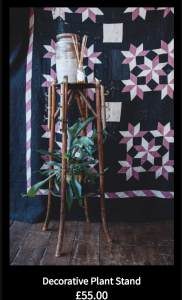 Lastly, Reason Interiors in Gloucester road is a real cutie. Different again from the others, the sell mostly smaller items and it has a french feel to it. It's a great place for candles, prints, tableware and all kinds of other affordable items. We don't live that close but it's often a place I chose to visit for gifts or things to help clients to finish off rooms.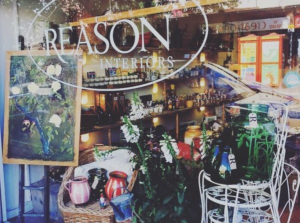 There's also a couple of second hand furniture tucked away in a yard in Clifton village off Princess Victoria Street. No idea what they are called but they always sell old Coca Cola crates which I love for some reason.
Vinterior is the best online source I've used by miles. It has a huge selection, is really easy to use and as a trade customer I really value their friendly service. If you are looking for something characterful and old but in good condition this is where to go.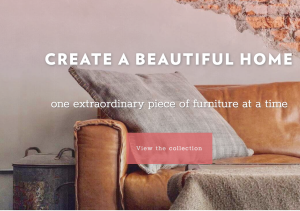 Out of town
Getting out of town, Tetbury, 30 minutes drive away (OK, 40) has streets full of beautiful business to browse. Among them Lorfords Antiques and Domestic Science are my favourites. Lorfords is more high end decorative antiques, very beautiful selections, which might cost a little but that you will love forever. Everything is easy on the eye and it's a huge space where rooms have been set up to make the pieces stand out.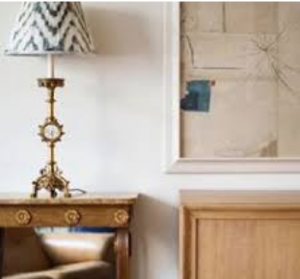 Domestic Science is 4 or 5 floors of interesting items for any budget from cards, to furniture, to old french bed linen to art to candles. They sell any kind of zinc-topped table and I always stop here when passing through.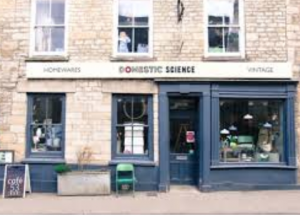 A short and pretty drive out of Bristol heading south are two brilliant markets. One is at Shepton Mallet the other side of the town at the Bath and West showground. It's on a few times a year and is full of weird and wonderful things. It's all cash, guys in sheepskin coats and wears laid out on the ground. It's a day out and I defy you to not pick something up here. Last time I bought a painting of an apple and a carpet beater. (Yep). Lansdowne carboot might not offer the same vintage choices or quality items but you really never know what you find.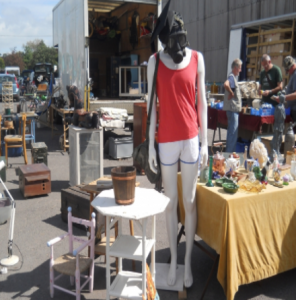 And of course:
Ebay and Etsy are of course good contenders too if you don't mind sometimes scrolling through a lots of misses before you find the actual thing you are looking for. But definitely worth a look if you are after a bargain. What I like about Etsy is finding small shops who really care about the products they sell and tend to be great at communicating with you around purchases or product questions.
There's a whole lot of others I haven't uncovered here too and that's only because it hasn't been relevant to a project yet. Hope this helps… Happy hunting.