When you run a business you spend a lot of time down in the detail. It's good to think about what you are doing, how you can improve in your business and look up a little, to see other ways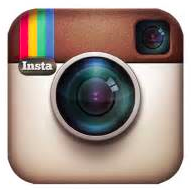 of meeting your objectives.
With interior design I think it is about getting in from of the right people and making sure what you offer is accessible. Bristol, where I live, is a creative place, and people embark on their own projects, favouring independence rather than someone doing it all for them, which makes me think TME Interiors should do well here.
As I wait for four new projects to arrange themselves and come in in the right shape, my current focus is developing a plan for the website, as well as growing my business. This week I have made a start on both of those.
1. Web Summit 2017 is a fantastic and well-respected environment to present digital businesses with a view to learning, getting advocates on board and also attract investment. I applied to be an exhibitor and this week had a call with the team to run through my business, the problem it solves 'helping people get started with their interior design projects'. I should find out if I have been accepted to attend in November next week. Exciting.
2. houzz.co.uk. houzz is a great place to promote yourself and get inspiration for home projects. They recently contacted me to talk through some ideas about how to use the space more effectively to attract people, and I think I will go ahead as I have already had 2 leads from there
3. the last thing I am doing, in a few mins, was to view a webinar on how to instagram tomorrow to see how I can get infront of more people which was really handy. Definitely going to spend more time on that
It's really exciting running your own thing. If you do it yourself you won't look back.
Ps why don't insta use their old app icon any more? It's so much cooler than the crazy rainbow thing