That's goodbye to a year of some incredible bizness ups. It's the first full year of running my interior design business @TMEInteriors, which I started proper in November 2016. I did this for many reasons… a) because I had to be honest with myself about doing something which I love and came naturally, and which my friends, as guinea pigs, seemed to have appreciated too. b) Because it was obvious to me that I didn't enjoy my previous career enough to keep getting up every day and doing it. And c) because loads of people can and do try things out. There is so much more belief in this now, which inspired me to do the same.
Here are some nuggets from my experience as a new business owner – good, bad and ugly. Hope it's insightful and if it tempts anyone away from a job they don't love well that's great too.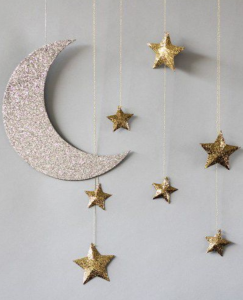 The Good
Fortunately quite a lot in this category. The most important thing was that some clients saw my listings, liked what they saw and wanted to actually pay money to work with me. Getting these 4 phone calls / emails from people I didn't know felt unreal and like the biggest gift ever. I've had some really lovely reviews too tmeinteriors.co.uk/reviews/and am incredibly grateful to all of these people who helped me set this thing up. As well as them, some of my friends took a chance on me and let me loose on their interior design briefs. I did these for free in my spare time when Luke was 0 – 6 months. Some of these dear people gave me presents for my efforts. A flight to Barcelona, ballet tickets, lunch, booze… ideal.
I feel that I've learned more about what works interior-wise. How light plays a factor, what colours go together, how a room can make people feel unwound and happy… Even a year ago I would create huge analogue vibe-boards with cut outs. These days I'll have an idea, visualise things in rough, find inspiration, and create moodboards and design schemes online.
Another good thing has been the freedom. Getting up in the morning, doing what I choose with my time, and going to bed happy to me means I'm a success. It's greatest obviously when things are going well. I might not feel this way if things go quiet. Hmmm. (CrossthatbridgewhenIcometoit etc.)
The other cool thing was getting away from Microsoft and using only Google products, as well as buying a MacBook. * Sigh * So happy.
Here are some other small happenings in the Good category:
I got my business onto Google maps and correctly listed on Google.
My other half is a 3D guy who creates lovely room layouts for me on bigger projects. Working together is great, especially as he is bigger on details like measurements than me.
I've ventured into a trade relationship with Houzz.co.uk, whose role is to help boost my profile. It's great to have some pro help and I am hoping other leads will come from here.
I've set up trade relationships with large firms to help offer discounts to customers. People love a discount on larger items like beds and sofas and I can get up to 20% from some awesome places like Sofa.com, Fired Earth, John Lewis, Heals, and the White Company among others, as well as local small businesses, tradespeople and wallpaper / fabric providers.
Proud owner of some beautiful business cards.
I was given some great advice by a friend of a friend who runs the massively successful Godrich Interiors for London poshies – I must look at this again… It's easy to forget.
Events have been great way to learn more about colour, putting things together, 2018 trends etc
I'm on @thelistbyhouseandgarden which helps validate things for potential clients.
Have been having a good old read of some beautiful design tomes and learning from the pros. Current bedtime reading is Ilse Crawford's a Frame for Life from her Studio Ilse
I've also signed up for a taster course at the KLC School of Design @KLCSchool as a precursor to doing an interior design diploma with them. So far so good. Technical knowledge = essential.
My client servicing and project management skills from my other career have been very handy to round out the service.
Last but not least I also joined Freelance Mum – a network of mums (funnily enough) who also freelance / work for themselves. The sessions are a real treat.
The Ugly
My business facebook page and blog are disaster zones, a little barren and strewn with tumbleweeds. I need to sort that sh*t out, though have turned to Instagram (as well as Pinterest) as my biggest 'didge' tools. I don't really know what I'm doing on Instagram yet. I like my posts, they reflect my taste and views (authentic, then). But peoples' engagement with them seems to be a bit low. I will work out how to fix this. Instagram is a bit of killer for small businesses I think. Tracking my time on projects also falls into the 'Ugly' category. This needs to be nailed if one is to be able to actually live on the business. Timing and pricing take a while to figure out. It will happen. These things are not black and white.
The Bad
My website looks a bit junior currently. It's up there and doing OK and that's all good but it could do with some love. My business strategy could also do with some honing. 2017 was about giving it a go and seeing if it would work. It has, and now I need to step back and make sure I am telling a good and true story which captures people. Also Bad… getting stuck into editorial, PR, content generation, advertising… I haven't really been here yet. This year maybe. And also, my sketching skills need some work so in 2018 this will need to be corrected.
All in all we are doing OK. Ready now to get into 2018 with some new clients, skills, editorial, and beautiful visuals.
It's not possible to write a blog about 2017 without saying that this year was also the year of my biggest ever down… our dear Dad left us in June. Prostate cancer came back, made him suffer and his loved ones sad, and took him away from us before his time. I think this will be a painful thing for us for the rest of our lives. It will get easier, we know that. We will try to be the best versions of ourselves, talk to him often, and be good humans, in the way he taught us. Our achievements are your achievements Dad.
Ready for you now, 2018. Let's see what you've got.